Workers Compensation Claim Representation in Spokane, WA
Madel & Smith Law Office, PLLC: Protecting the Rights of Injured Workers With a
Combined Work Experience of Over 45 years
Have you been injured on the job? We understand the significant challenges a work injury can place on you or your family. The claims process can oftentimes be demanding physically, emotionally, and financially. We listen to our clients' needs and are always available to answer their questions.
While our clients focus their efforts on recovery and returning to work, our legal team aggressively pursues all of the potential benefits available under the Washington Workers' Compensation claim.
We can help.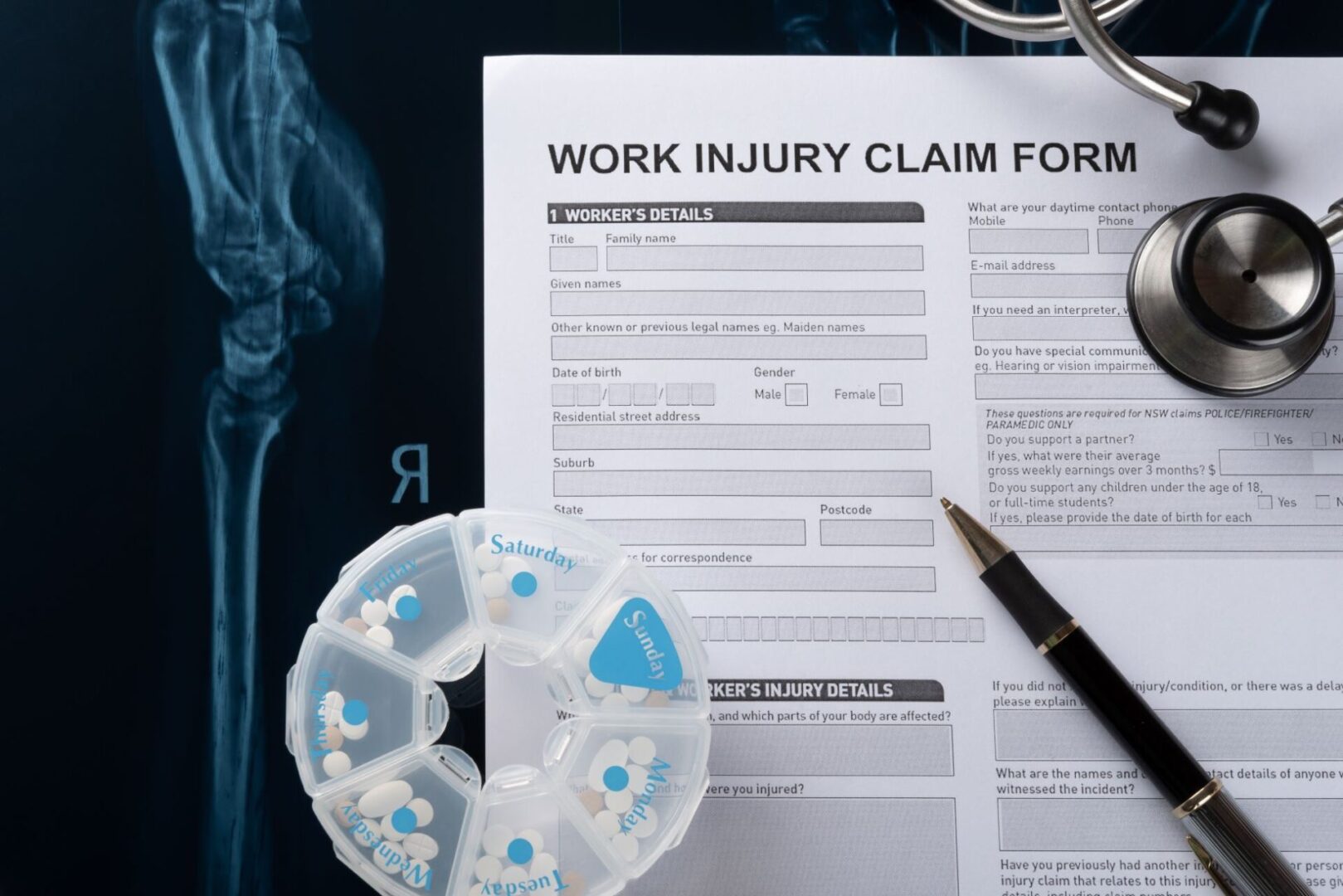 Workers' Compensation Benefits
Unfortunately, work accidents happen even in instances where the most care is taken. Industrial injuries and occupational diseases can significantly impact the lives of you and your loved ones. Fortunately, workers' compensation benefits are available to help you return to the workforce.
If you have questions about your Washington workers' compensation rights, please don't wait. Contact one of our staff for a free initial consultation with an experienced attorney to discuss your rights and potential benefits.
As an Injured Worker, You Are Entitled to Potential Benefits
Workers' compensation covers the costs of medically proper and necessary treatment related to industrial injury or exposure. Costs typically covered may include, but are not limited to, expenses for providers, hospitals, surgeries, medication, dental care, home nursing care, equipment, and prosthesis.
Time-Loss Compensation Benefits (Temporary Total Disability)
Injured workers unable to obtain and maintain reasonably continuous gainful employment as a result of the industrial injury or exposure have time-loss compensation benefits available to partially compensate workers for their lost wages.
If injured workers are unable to return to gainful employment, vocational services, such as counseling, job modifications, and retraining, may be available to help return them to the workforce.
Permanent Partial Disability
If an occupational injury or exposure caused permanent loss of bodily function, an award for Permanent Partial Disability (PPD) may be paid and the time of claim closure. The state legislature has established the dollar amounts for PPD awards. Click here to see current and prior PPD Award Schedules.
Pension (Total Permanent Disability)
If an injured worker is vocationally and medically unable to obtain and maintain reasonably continuous gainful employment due to the residuals of the industrial injury or exposure, a monthly pension may be paid for the rest of his/her life.
Some factors used to consider whether an injured worker is totally and permanently disabled may include age, job experience, transferable skills, education, and any pre-existing conditions.
If the industrial injury or exposure results in death, the surviving spouse or dependents may receive a monthly pension in addition to a burial allowance.
Under the Industrial Insurance Act, employers receive nearly complete immunity for liability under personal injury actions arising out of workplace injuries. However, if a "third party" (one who is not in the same employment as the injured worker) is at fault, then the injured worker may elect to personally pursue a third-party action. Common examples of third-party claims may include, but are not limited to, situations involving:
Car accidents while on the job
Accidents while working on premises other than your employer's
Work injuries sustained from a negligent contractor or subcontractor
Under such a third-party action, you may be entitled to full compensation for all special and general damages. These damages may also include "pain and suffering" that are not covered under your workers' compensation claim.
Our Spokane attorneys are experienced in handling third-party claims, and will aggressively pursue all the financial relief you are entitled to for your injury.
Frequently Asked Questions
An industrial injury is defined as "a sudden and tangible happening of a traumatic nature, producing an immediate or prompt result, and occurring from without, and such physical conditions as result therefrom." RCW 51.08.100 An injury occurs from an incident at a fixed point of time.
An occupational disease is defined as a "disease or infection that arises naturally and proximately out of employment."RCW 51.08.140. Different from an industrial injury, an occupational disease occurs over time rather than from a fixed event.
No. Washington State's workers' compensation provides sure and certain relief for injured workers and their dependents regardless of questions of fault. See RCW 51.04.010.
The time-loss rate is based upon 1) the date of injury (DOI) or date of manifestation (DOM), 2) family status, 3) number of dependent children, 4) gross wages, and 5) minimum and maximum compensation rates for the DOI/DOM. Time-loss rates may range from 60%–75% of the injured worker's gross wages.
If injured workers have sustained a loss of earning power (LEP) exceeding 5% of wages at the time of injury, then LEP benefits may be paid. Generally, LEP compensation is based on 80% of the actual difference between the worker's present wages and earning power at the time of injury. The LEP benefits may continue to the point of legal fixity.
No. If an injured worker voluntarily retires, then the worker can no longer receive time-loss compensation benefits. See RCW 51.32.090(10). An injured worker who voluntarily retires is also precluded from receiving pension benefits.
Claims Managers may request IMEs to assist in resolving medical, aggravation, and vocational issues, as well as obtaining impairment ratings. Oftentimes, independent medical examiners will offer opinions inconsistent with those of your treating physician(s). In such an event, your workers' compensation benefits may be in jeopardy. If you have questions or concerns, you should consult with an experienced Washington workers' compensation attorney.
Yes. Injured workers are required to submit to reasonable requests to attend IMEs. If the worker fails to appear for an IME, the Claims Manager will typically send a letter asking the worker to respond and indicate the reasons for failing to appear. If it is found that the failure to attend the IME was without "good cause," then a no-show fee may be deducted from the worker's time-loss compensation benefits. In addition, workers' compensation benefits may be suspended due to non-compliance.
In order to establish an aggravation to reopen a claim, the injured worker must establish the worsening is (1) substantiated by objective medical findings, (2) causally related to the industrial injury or occupational disease, and (3) objectively worse between the last claim closure or reopening denial and the date of the application to reopen.
Industrial Injury: One Year
Industrial injury claims must be filed within one year after the day of the injury. Ultimately, the responsibility for filing the claim rests with the injured worker. See RCW 51.28.050.
Occupational Diseases: Two Years
Occupational disease claims must be filed within two years following the date the worker had written notice from a doctor that an occupational disease exists, and a claim for disability benefits may be filed. See RCW 51.28.055.
Madel & Smith, PLLC is a distinguished law firm with years of experience. We are committed to providing clients with workers compensation representation in Spokane, WA. We understand the challenges that come with a work-related injury or illness. Our team of highly skilled attorneys stands ready to provide support and legal assistance with a personalized approach to each client based on their specific needs.
We represent clients in workers' compensation cases, securing maximum medical benefits, wage loss, and permanent partial disability benefits for them. Our legal team is well-versed in the complex laws and regulations that govern workers' compensation claims in Spokane, WA, and we leverage this knowledge to provide our clients with the knowledge and guidance necessary to make informed decisions about their cases.
You can trust us to work diligently to protect your rights and secure the compensation you deserve. Contact us today to learn more about our workers compensation claim representation services in Spokane, WA.